THE CLICK N COLLECT PHENOMENON
July 2020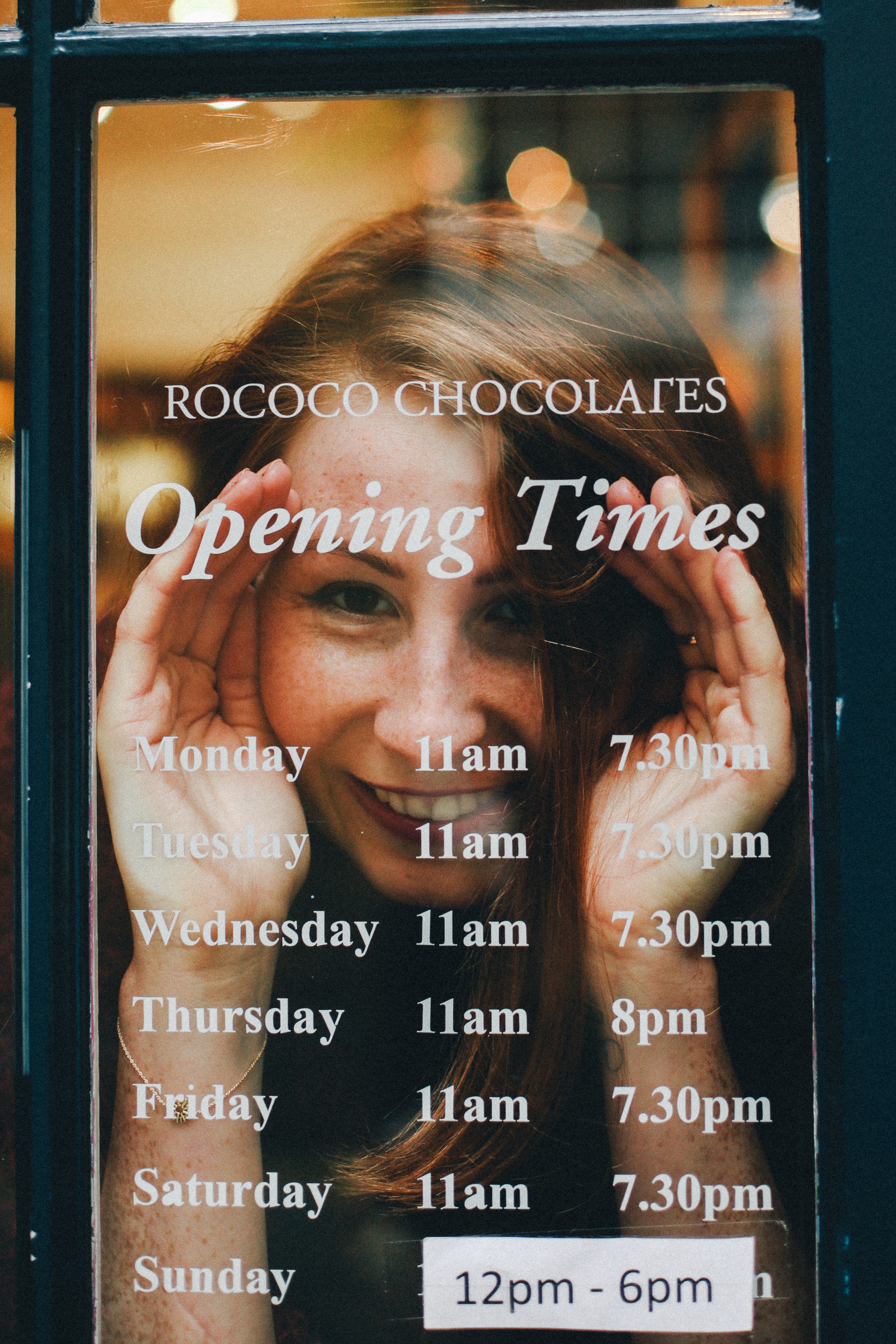 Photo by Daria Shevtsova from Pexels
In my youth I vividly recall that day in 1980 when New Zealand introduced Saturday trading. We packed up the station wagon, kids, dogs and lunch and headed off in search of shopping utopia – this was to be an adventure because no longer was shopping restricted to a timebox during the weekday. We could make it a day out. An experience.
It was some ten years later that Sunday trading was introduced. Combined with a surge in shopping complexes and malls this marked the end of an era for some but a new beginning for retail. Seven day trading with the infamous late night Thursday ushered in recreational shopping where the public were no longer constrained by the chore but empowered by the experience.
It was not that long ago.
Today it is hard to imagine retail without e-commerce. In an astonishingly short period the retail industry has jumped on the e-commerce train and headed full steam towards their customers. In retail today you must at least have a website, and ideally that be an e-commerce site. Having an e-commerce site gives you a digital business right, or does it?
You should think about digital more as a strategy and less of a thing. Digital is the confluence of your business, your customers and your technology. What separates digital from e-commerce is an experience. A digital experience is end to end. One where technology enables or augments. Recently I had the opportunity to try out a Click n' Collect experience in my hometown with a national retailer. If you don't know the Click n' Collect phenomenon it's gained popularity for a bunch of reasons lately and it's another way that retail is innovating. Simply you purchase online and choose to pick up from a bricks n' mortar location, typically the retail store. This has advantages for both the retailer and the consumer. We can pick up on our terms (no more missed deliveries from the courier) and the store gets you in so you can experience all it has to offer.
Click n' Collect has all the hallmarks of a digital channel like an experience and augmenting people with technology. But not in this instance. What happened was an e-commerce experience, one where the technology was an enabler but the end to end experience once uncovered fell well short, so short in fact that had I gone into the store and purchased directly over the counter, the analog model, this would have been superior.
The purchase was made online in the evening by my wife, she was the subject matter expert and chose wisely. This was not an expensive item. An email from the retailer shortly after acknowledged the purchase as well as a reminder that she will be notified when collect is available. The following day that email arrived, great we all love timely service but due to life constraints, my wife was unable to collect. Myself on the other hand, seized the opportunity to give Click n' Collect a go – I could see the potential! A quick response email back advising that I would be collecting will do the trick. Unfortunately this was a no-reply address and nothing in the original email eluded to a contact. No problem I'm sure this situation happens all the time and there is a simple solution. Upon arrival at the store armed with my forwarded email I made my way to the Click n' Collect counter, well that's what I thought. After looking around and staring at the roof for some time I decided to join the standard checkout queue which looked like a snake weaving its way down the hill in search of its next meal. After some time in the queue admiring the retail experience that is waiting to the sound of Full Monty songs playing in your head I was greeted by a sales assistant. I was politely asked how I could be helped, to which I replied that since I could not find the Click n' Collect point this was the next obvious place to be. Luckily we both had the same conclusion and yes this was the Click n' Collect point. In a somewhat pleasant way, a way which feels like I was the one hundredth lost Click n' Collect for the day, I was asked for the order number. Well that is interesting because I only have an email and there is no order number on it. There is a barcode, a picture of the item and my wife's name. It was lucky that because I was possibly the one hundredth person with this issue today the sales assistant knew what to do, like a true professional she looked up on the computer the details from the email. Bingo! It was there and ready just as the email had advised, all I had to do was show my passport or drivers licence. I don't normally go shopping with my passport but fortunately I do carry my drivers licence from time to time. Finding it somewhat weird and uncomfortable I showed the sales assistant my drivers licence, as I waited for her to peruse over the details thinking she may be a T-800 cyborg stealing my identity I was relieved when she yet again spoke with a human voice. What was said did come as a surprise. I was sternly told that my name does not match the purchaser name. I was not able to collect. Now I get this, retail stores have a duty to protect and I had a story that may convince, I needed time.
Luckily I had a copy of the reply email stating I did in fact have delegated authority to collect. I yet again drew my trusted phone from its sheath and diligently showed the sales assistant my elevated level of authority in this transaction. In what was a 1st class checkmate move I had gone from villain to hero, and with a "Alright I will let you this time, but next time not so lucky" sense of achievement I was ready to go. Not so fast. Please wait here. I need to go to the back of the store and find the item. Well that's interesting how long will you be away for? because I am starting to feel a little uncomfortable as the rest of the queue behind me are clearly agitated with the thought that I am road blocking their exit. I won't be long, just wait here. Now this is where a minute can feel like an eternity, like when you have been on hold for thirty minutes but the ticker says two, or when you are waiting for the 3.30pm train at 3.25pm. I'm not sure how long it was but I managed two verses and the chorus to "Hot Stuff" before the sales assistant returned from the other city located at the back of the store with the item ready for me to sign and collect. Done. Exit, stage right.
That was just a pick up service.
In a digital world it is not good enough to provide just a service.
If there is one thing above all that a digital business embodies it is the experience. Let's put our digital business thinking caps on and see how we can empathise and define a digital experience that augments people with technology. You were more than likely doing this as you read along, identifying with the pain points as they were described.
The purchase journey worked well, however there was an opportunity to capture the customer details in a mail list. By asking the customer to subscribe you can begin to build an audience or community. If it's purely for advertising then say so, no one likes surprises. Additionally this could be tied into a loyalty programme or used to send rewards – for example an instore discount or credit. Immediately following the purchase an email must be sent thanking the customer for their purchase, what they purchased and how Click n' Collect works. Don't forget to reinforce your brand's message and tone as well as provide human contact points. Your customer purchased using a digital modality, always leave the door open to transition to a human.
When the goods are ready to be collected you need to communicate this to the customer. That's obvious. For the sake of simplicity we will assume there is no app or other mechanism other than email to communicate with the customer. A simple email welcoming the customer to collect which includes a three step process works fine. Don't get too detailed and keep it clear, most customers will be reading this on a phone. Remember the passport or driver license requirement? In today's world putting aside the identity issues that may arise from this do you think this is the best way to authenticate the customer? No, what you need is not authentication but authorisation to collect. Your staff are handing over a paid product, you need to ensure this customer is the right one. But let's not get too excited about this, it needs to be simple, familiar and low risk. This is a great step to bring your team together and work through as every business will see this differently. In this situation the risk is low (product values are low) so the KISS method applies. If not passports then what else. Are you familiar with a PIN code? Has worked for banks for many years, even my bike lock has a PIN!
This is familiar to most people and is simple. We will include a one time PIN in our collect email and advise the customer that this is required. That way if the customer is unable to collect they can forward the email to whoever they choose and the process remains unchanged. This is an authority requirement not an identity one, no need to be dealing with complex identity responsibilities or asking customers to bring a passport. So far this has been a digital experience, your brand and tone have been used with templates and email to reinforce the purchase journey. Customer collect is where we begin to augment your people with technology. Is it your intention to have the customer walk into your store and stand looking around the entrance for the collect point? No, this is the first point in which your customer transitions from a digital modality to an analogue one. In your three step process you would have stated to go to the dedicated Click 'n Collect counter just inside the door which is clearly on display. You can have some fun with this because Click n' Collect is for all customers to see, stick some arrows or feet on the floor, have some signs and even have your staff identifiable as Click n' Collect staff – this is about brand reinforcement as much as customer experience.
Upon arrival at the collect point you need to make the process as fast and frictionless as possible. The customer purchased in a digital modality and is expecting a speedy turnaround. Now is not the time to upsell or cross-sell, now is the time to impress with your end-to-end experience. Would you like to stand around waiting while a store assistant goes down the back to retrieve your purchase, you know the one they sent an email telling you it was ready? More than likely not, so it is important that the item is within sight of the store assistant and can be handed over promptly. There are many reasons why your customer chose Click n' Collect over an instore purchase or a courier delivery so you need to ensure that this modality has an end-to-end experience which resonates. Don't try and disguise a digital experience behind an e-commerce process with some mishmash ending.
Within a day of the collect being made you should again thank your customer and ask for feedback. You need this feedback. You need staff feedback. You then combine data from your technology to monitor and iteratively make the service superior, a real differentiator. Be sure to assign a Product Manager to own the modality and ensure it meets your customer expectations every day. This is how a digital business differentiates because when you sell commodity products, unless you plan to compete on price your experiences are what the customer loves.
As you can see it does not take much to move this modality into a simpler experience and we have really only scratched the surface of what is possible. Click n' Collect is the perfect blend of technology and humans. We may never go back to a time where retail stores are restricted in their operating hours but we are rapidly moving into an era where human augmentation with technology is normal.
Not so long ago, it was the introduction of Saturday trading, then it was weekend trading and now it is 24/7 digital. One thing has never changed - the human desire for a cohesive experience.